Colin Cowherd Says the Rebuilt Los Angeles Lakers Roster is Overrated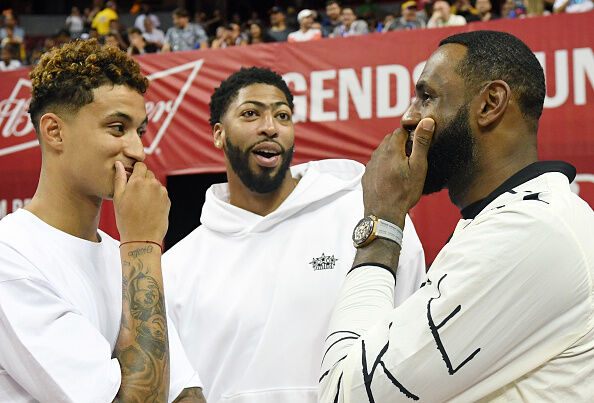 Colin Cowherd:

"I'm not as high on this Lakers roster as everybody else is. I think the Clippers are better, I think the Warriors are better, I think the Jazz pieces fit better, and I think Denver will be better. This a STRANGE roster full of weird pieces. Rajon Rondo can't shoot. KCP had so many personal problems two years ago that he wore an ankle bracelet. Javale McGee is fun but quirky. Boogie Cousins struggles to get along with people and is atrocious defensively. Danny Green can shoot but can't create anything. Jared Dudley has a weird body. Because they waited so long for Kawhi Leonard they got a lot of past their prime guys and used parts."
Listen to Colin Cowherd explain why he's not as excited about the 2019/2020 Los Angeles Lakers roster and everybody else is, as the team lost out on superstar free agent Kawhi Leonard, but added Anthony Davis via trade and then essentially reloaded their entire roster.
Colin says he thinks there's still four to five teams with a better roster than the Lakers and compares the roster to a circus freak show considering it's an extremely random assortment of castoffs and misfits.
Check out the audio below as Colin details why waiting for Kawhi to decide where he was going to sign forced the team into desperate measures that will not resonate in the win column.