Shawne Merriman Says Rookie Quarterbacks Should Not Start in the NFL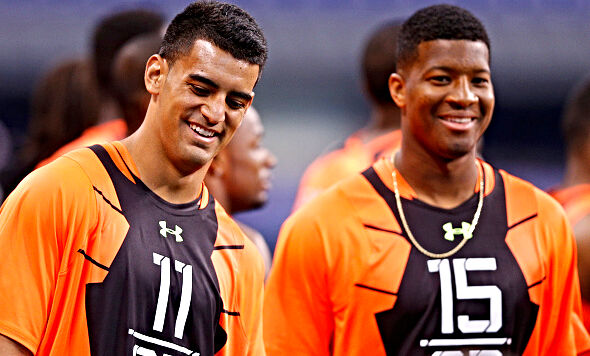 Shawne Merriman:

"I don't like a first-year guy starting. Sometimes they're rushed because of their Draft pick. If you go in the first round they expect you to get on the field right away. Throwing a guy in there too early and him not having success can possibly ruin his entire career. It's a very emotional position and the mental part of it is everything you have. If you destroy that for a young guy it's going to linger for the rest of his career."
Listen to former NFL Defensive Player of the Year (2005) Shawne Merriman join The Rich Eisen Show to explain why teams should always be wary of starting rookie quarterbacks in a league that is often cruel to young signal callers.
Merriman says rookie seasons can sometimes make or break entire careers and says a dreadful experience as a first year quarterback can ruin you forever.
Former Arizona Cardinals first rounder Josh Rosen had one of the worst rookie seasons in NFL history, and was quickly traded to the Miami Dolphins during a love affair with Oklahoma's Kyler Murray that was absolutely humiliating for the former UCLA Bruin.
Check out the full segment on The Rich Eisen Show below: